Very Good Recipes of Cookie from Suburbhomestead's Blog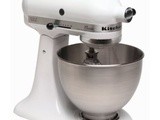 Darkest Chocolate Cookies
By Suburbhomestead's Blog
02/13/14 18:37
1 1/2 cups bittersweet Guittard chocolate chips (about 9 ounces), divided 3 large egg whites, room temperature 2 1/2 cups powdered cane sugar, divided (I used 2 cups) 1/2 cup unsweetened dark cocoa powder 1 tablespoon cornstarch or arrow root … Continue...
Add to my recipe book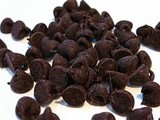 Dark Chocolate Crinkle Cookies Gluten Free
By Suburbhomestead's Blog
06/03/12 17:46
At Saint Bernadette's in Milwaukee the lunch was always made from stratch. These crinkle type chocolate cookies take me back to that time. Gluten free and perfect chocolate taste. Tempted to add a little vanilla bean paste or cinnamon for a mexican twist...
Add to my recipe book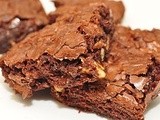 Brownies and Cookies
By Suburbhomestead's Blog
03/12/12 14:49
Installment number three: Part of a series of pantry stocking mixes to fill out the whole pantry. I call Zen prepping "Shopping from within" These mixes are designed to create food security and help answer the question. What is there to eat? Continue reading...
Add to my recipe book