Very Good Recipes of Butter from Tales of a Garlic and Onion Lover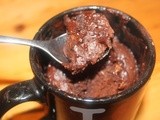 Peanut Butter and Chocolate Mug Cake
By Tales of a Garlic and Onion Lover
08/19/12 11:38
Another single serving mug cake for her to devour while he is away for work and she is cooking for one. All you need is a mug and... 1 egg 1 Tbs flour 1 Tbs brown sugar 1/4 tsp baking powder 1 Tbs cocoa powder 2 Tbs peanut butter a handful of chocolate...
Add to my recipe book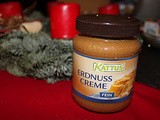 Peanut Butter Thai Chicken
By Tales of a Garlic and Onion Lover
12/18/11 05:02
We have a Chinese/Thai restaurant here in Germany which we love, and visit much more than we should, but that doesn't mean that sometimes we want to save money/not have to go out in the cold/eat healthier and make our own Asian food. Our friends must know...
Add to my recipe book