Very Good Recipes of Chocolate Cake from Tales of a Garlic and Onion Lover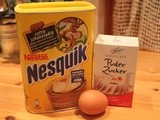 Chocolate Cake in a Mug
By Tales of a Garlic and Onion Lover
03/02/12 20:08
We recently read online that you can make cake in a mug in under one minute. We could not resist giving it a try the other night when we were lusting for something chocolatey. For one mug cake you need: One egg 1/4 cup powder sugar 2 Tbs of cocoa powder...
Add to my recipe book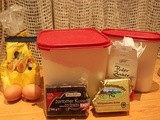 Sachertorte (Austrian Chocolate Cake)
By Tales of a Garlic and Onion Lover
02/25/12 18:38
This cake is a traditional Austrian cake but also popular in Germany. She made this one night (about four in the morning) when she could not sleep so excuse the pictures. The recipe is for one cake (24 cm) but she made only 1/3 of that to make a very small...
Add to my recipe book