Very Good Recipes of Lemon from The Adirondack Chick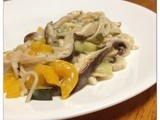 Shiitake Mushroom Lemon Wine Pasta
By The Adirondack Chick
07/16/13 05:16
On Sunday I checked it the new Spa City Farmers Market. It was fabulous! Filled with everything I expect a farmers market to have ... Fresh breads, local wines, beers, tons of fresh vegetables and more. One of my favorite finds was the Mariaville Mushroom...
Add to my recipe book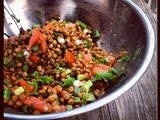 Lemon Basil Lentil Salad
By The Adirondack Chick
07/14/13 06:23
Not sure why, but I never really thought about eating lentils cold, in a salad, or really, any other way than in soup. But, I recently had them raw at the Fancy Food Show, and decided they were super delicious that way, and I was going to try using them...
Add to my recipe book