Very Good Recipes of Vegetarian S from The Adirondack Chick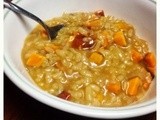 Vegetarian Valentine's Day Recipes
By The Adirondack Chick
02/12/14 23:14
Valentine's Day is only a few days away, and if you want to cook your special someone an easy, but delicious dinner, look no further. Here are some of my favorite recipes that will be perfect for your Valentine! 1. Sweet Potato Risotto 2. Dark Chocolate...
Add to my recipe book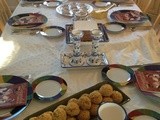 Vegetarian Passover Extravaganza
By The Adirondack Chick
04/08/12 02:15
By now, you are all likely familiar with my friend Vikki, who in addition to being an awesome Disney travel agent and journalist, is also a fabulous cook. Well, yesterday she and her husband were nice enough to invite me to Passover. Since it fell on Good...
Add to my recipe book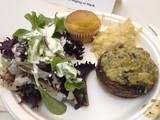 Who Knew Kansas Could Do Vegetarian Food So Well
By The Adirondack Chick
03/17/12 01:55
If you follow me on Twitter, you know that I was in Topeka this week as part of a media tour with Hill's for my pet lifestylewebsite My Tail Hurts From Wagging So Much. They provided our transportation,hotel and meals. When I'm traveling like that I'm not...
Add to my recipe book