Very Good Recipes of Pops from The Freshman Cook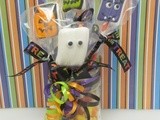 Halloween Creatures Marshmallow Pops
By The Freshman Cook
10/27/12 18:50
These fun Halloween Creatures Marshmallow Pops are easy to make, and just plain fun! They are perfect to give together as a bunch, or separately! Halloween Creatures Marshmallow Pops! Kraft StackerMallows Sticks for Marshmallows Americolor Orange,Violet,...
Add to my recipe book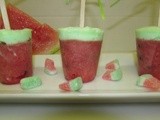 Watermelon Pops
By The Freshman Cook
07/31/12 07:50
I just love watermelon, don't you? When the watermelon is so perfectly kissed by the sun, that biting into a piece makes you close your eyes and say "mmmmm". Eating watermelon always reminds me of being a kid, when we were sent outside after dinner to eat...
Add to my recipe book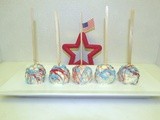 Red, White and Blue Rice Krispie Cake Batter Pops
By The Freshman Cook
07/01/12 08:05
It is Day 11 of our "15 Days of Red, White and Blue" series, and today we made Cake Batter Rice Krispies, and then rolled them into balls, and stuck them on a stick! Simple? Yes! Time consuming? Slightly! But delicious, and oh, so cute! Rice Krispie Cake...
Add to my recipe book