Very Good Recipes of Desserts from the Fuss Free chef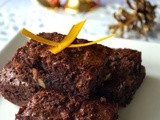 Christmas Menu: Dessert - Browned Butter Brownies with Baileys
By the Fuss Free chef
12/21/12 03:44
I called these the 4B Brownies because there are 4 Bs in the description - Browned Butter Brownies with Baileys. If you love brownies that are super fudgey and moist, then you are gonna SWOON over these babies. They are superb! I have always liked the recipes...
Add to my recipe book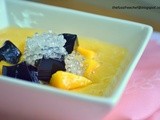 Chilled Mango Dessert with Sago and Grass Jelly
By the Fuss Free chef
05/22/12 12:02
Besides tong sui (sweet dessert soups), this is one of my favourite dessert (Hong Kong and Taiwanese desserts are all the rage now isnt it). I used the golden lily variety of mangoes simply because there are an abundance of it everywhere, but any other...
Add to my recipe book