Very Good Recipes of Roll from the Fuss Free chef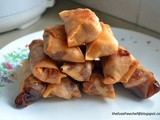 Fried Nian Gao - Spring Roll Style
By the Fuss Free chef
02/05/13 09:52
I love nian gaos, but it's getting harder and harder to find good quality ones. For the past few years, i would receive nian gaos wrapped in banana leaves from well meaning friends during every chinese new year. And the subsequent cny, the poor fellas would...
Add to my recipe book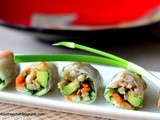 Vietnamese Rice Rolls with Lemongrass Chicken
By the Fuss Free chef
08/16/12 11:37
My post on Cold Lettuce Rolls is by far the most popular in my blog. Maybe because of the ease in preparation, the fun in assembling and the prettiness of the whole thing :) So now let me present to you Version Number Two - a Vietnam-inspired rice rolls...
Add to my recipe book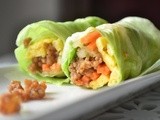 Cold Lettuce Rolls
By the Fuss Free chef
06/15/12 11:19
Hot hazy weather? Fret not. Let's have some cold rolls :) These light and cooling lettuce rolls are perfect for hot days like today. There really isn't much preparation to it, and it makes a nice refreshing and light meal if you want something easy on the...
Add to my recipe book