Very Good Recipes of Butter from The Harried Cook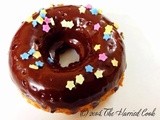 Baked Browned Butter Doughnuts
By The Harried Cook
01/02/14 12:35
Happy New Year to all my awesome readers and friends! I hope 2014 rocks your world in the best way possible! God bless y'all! Here's a post to get things going in 2014. I've been wanting to buy a doughnut pan for the longest time and I finally got one -...
Add to my recipe book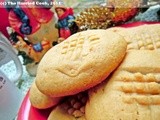 Peanut butter cookies with Chocolate Centers - For Thom Petty
By The Harried Cook
12/17/11 04:45
I thought long and hard about what my big comeback post would be. I haven't had a recipe post out in months, and I figured I should come back with something decadent & mouthwatering. Instead, this post happened. This week, a friend passed away and went...
Add to my recipe book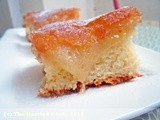 St. Louis Gooey Butter Cake
By The Harried Cook
09/10/11 08:14
I know I promised I would share a recipe this week, and I nearly didn't! But here it is :) If a recipe has the words 'gooey' and 'butter' in the title, you can be sure I've bookmarked it. This one has been bookmarked forever, and I finally got around to...
Add to my recipe book