Very Good Recipes of Corn from The Hedonista - Recipes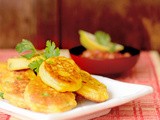 Kiddies Corn Fritters
By The Hedonista - Recipes
09/24/12 15:07
These have always a staple in our family. I think they started off as a breakfast item, but now they are one of the most frequently requested dinner veggies, and I always save some for the lunchbox the next day. Considering we have switched to being gluten...
Add to my recipe book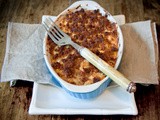 Crunchy chicken and creamed corn crumble
By The Hedonista - Recipes
03/29/12 14:01
Yep, it's a mouthful. And, it's not very pretty. BUT This is the first proudly gluten-free dairy-free dinner I have presented my children with that has been scoffed like junk food. Possibly they are starved after 4 weeks of seaweed rice crackers and almond...
Add to my recipe book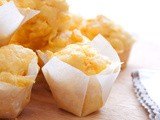 Corn bread without the corn meal
By The Hedonista - Recipes
02/12/12 10:02
OK - so if you've read previous posts, I'm ditching wheat. I've said goodbye to dairy. I'm getting as much sugar as possible out of our diets. I'm also using unprocessed and non-preserved items wherever I can, to avoid a whole heap of toxic nasties. Also,...
Add to my recipe book