Very Good Recipes of Cake from Tickle Your Tastebuds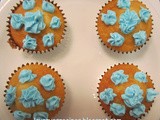 Vanilla Cup Cakes
By Tickle Your Tastebuds
07/18/12 06:30
Intro: This is one recipe which I wanted to try out from a long time. Everyone loves cakes, and of course cupcakes are easy to eat(kid's favorite). I have experimented cupcakes for the first time and chose to do it simple. Hence, I decided with Vanilla...
Add to my recipe book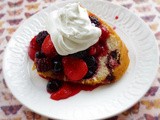 Cherry Sour Cream Pound Cake (Guest Post - 9 by Tiffany)
By Tickle Your Tastebuds
06/08/12 20:46
Intro: Tiffany from My Crowded Kitchen is my ninth guest contributor in "Be My Guest With A Guest Post" . She has MCK for a year and a half now and absolutely loves blogging and everything about it. It has given her a chance to connect and meet with so...
Add to my recipe book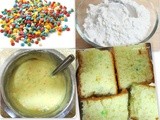 Rainbow Chip Cake
By Tickle Your Tastebuds
03/26/12 23:05
Ingredients: Eggs - 4 Baking Powder - 1 tablespoon Rainbow Chips - 1 cup Powdered White Sugar - 2 cups Butter - 2 cubes/sticks (large) Vanilla Extract - 2 tablespoon Milk - 1 cup All-purpose Flour/Maida - 2 cups Corn-flour - Half cup Salt - Half tablespoon...
Add to my recipe book