Very Good Recipes of Mango from Tickle Your Tastebuds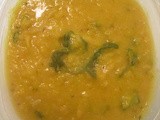 Mango Dal / Maamidikaaya Pappu
By Tickle Your Tastebuds
07/14/12 09:00
Intro: Mango dal or Maamidikaaya pappu is very famous dal in Andhra Pradesh. Personally, its my favourite kind of dal because of its tangy taste. It goes really well with all the side dishes. Its simple to prepare and the preparation is similar to that...
Add to my recipe book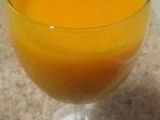 Mango Squash
By Tickle Your Tastebuds
05/17/12 09:00
Intro: Its summer time! As a child, summer holidays were the much awaited part of the year for me. Vacation time, no studies, full fun and the best part of it was the mangoes. I still remember how we all used to fight over the mangoes. I used to eat cut...
Add to my recipe book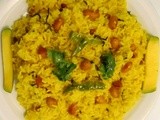 Mango Rice
By Tickle Your Tastebuds
03/26/12 23:06
Intro: Mango rice is perfect for the summer season when we start getting good mangoes. Ingredients: Grated Raw Green Mango - 1 cup(You can increase/decrease the quantity according to the tangy taste you prefer) Mustard Seeds - 1 table spoon Chana Dal -...
Add to my recipe book