Very Good Recipes of Vanilla from Tickle Your Tastebuds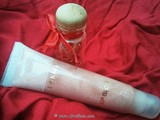 Lakme Lip Gloss Vanilla Review & Swatch
By Tickle Your Tastebuds
07/10/14 19:53
By Supraja Prasad Intro: Lip gloss according to me is like the fun cousin of a lipstick. Lip gloss makes you feel young and fresh. At least that's how it makes me feel. I always carry a nude gloss in my bag as an emergency makeup arrangement. Trust me,...
Add to my recipe book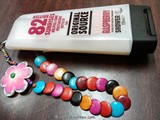 Original Source Vanilla Milk and Raspberry Shower Gel Review
By Tickle Your Tastebuds
07/10/14 19:52
By Amrita Priyadarsini Intro: Hello pretty ones! How's this week treating you? This has turned out to be a grey week for me where I am mostly emotional and on a frowning spree. My mood swings are as famous as Tajmahal with people who know me. Good thing...
Add to my recipe book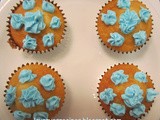 Vanilla Cup Cakes
By Tickle Your Tastebuds
07/18/12 06:30
Intro: This is one recipe which I wanted to try out from a long time. Everyone loves cakes, and of course cupcakes are easy to eat(kid's favorite). I have experimented cupcakes for the first time and chose to do it simple. Hence, I decided with Vanilla...
Add to my recipe book