Very Good Recipes of Bar from Vanevalentine FOOD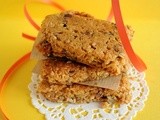 Gluten Free Granola Bars
By Vanevalentine FOOD
03/07/13 20:14
I had been thinking of making my own granola bars for a long time. At the bio-store I go to,... Continue reading » The post Gluten Free Granola Bars appeared first on vanevalentine FOOD.
Add to my recipe book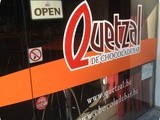 Foodie Resto Tips: Quetzal Chocolate Bar
By Vanevalentine FOOD
08/03/12 18:42
Some time ago, Fien (my boyfriend's sister) talked to me about this place in Antwerp that sells only chocolate things: chocolate ice cream, chocolate milkshake, chocolate cake, etc. I was immediately interested and we set up an appointment to go together...
Add to my recipe book