Very Good Recipes of Broccoli from Vanevalentine FOOD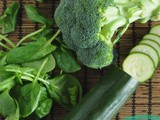 Green Lasagna: Spinach, Zucchini and Broccoli
By Vanevalentine FOOD
06/24/13 21:21
It's all about colors on my blog the past days! Last week I posted a recipe featuring the color yellow.... Continue reading » The post Green Lasagna: Spinach, Zucchini and Broccoli appeared first on vanevalentine FOOD.
Add to my recipe book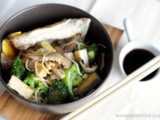 Shiitake, Broccoli, Ginger & Tofu Noodles
By Vanevalentine FOOD
08/06/12 18:34
Hey, there! Monday is here and I bring you another vegetarian recipe with one of my current favorite ingredients: Shiitakes! On my previous MeatlessMonday recipe, I explained how shiitakes are a very good source of vitamin D, the "sunshine vitamin", you...
Add to my recipe book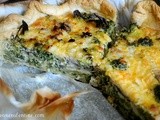 Cheesy Broccoli Quiche
By Vanevalentine FOOD
04/26/12 21:14
My housemates are all vegetarians and very big fans of broccoli, so this was meant to happen at some point Quiche is a very simple recipe, there are several possible combinations and can be served as a meal at any time of the day. It may seem basic, but...
Add to my recipe book