Very Good Recipes of Traditions from Vanevalentine FOOD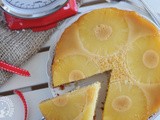 Pineapple Upside Down Cake (Sweetened with Honey) – Family Christmas Tradition
By Vanevalentine FOOD
12/12/13 21:45
Thirteen more days for Christmas! It was about time I posted something in the holiday mood here on the blog.... Continue reading » The post Pineapple Upside Down Cake (Sweetened with Honey) – Family Christmas Tradition appeared first on vanevalentine FOOD....
Add to my recipe book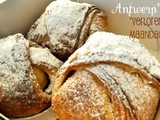 "Verloren Maandag": Antwerp's tradition
By Vanevalentine FOOD
01/09/12 16:54
Today I arrived at my job, same as any other Monday, only difference was that as I entered, I saw towers of boxes containing "worstenbrood", a traditional Belgian sort of wrap: basically made out of a sausage wrapped in puff pastry (super tasty!). I had...
Add to my recipe book