Very Good Recipes of Baby from Wasabi Honey Bee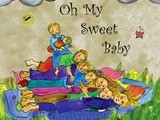 Oh My Sweet Baby
By Wasabi Honey Bee
09/03/14 02:47
I am so excited to show everyone my first children's book—PUBLISHED!!!!! It feels amazing to finally have a chance to hold in my hands, my very own work. A few weeks ago I called a good friend who manages a bookstore, to ask if he would consider carrying...
Add to my recipe book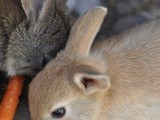 Saying goodbye to baby rabbits
By Wasabi Honey Bee
06/13/12 23:56
Well, they say they breed like rabbits… I am thinking it is not just a saying… I have now witnessed the fact of life when you put three bunnies in a pen, we thought all boys, only to find at least one was female and yes, gosh darn it, we now have baby rabbits....
Add to my recipe book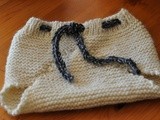 A gift for that tiny baby
By Wasabi Honey Bee
10/14/11 23:52
Finally finished, and given to my brother for his sweet new baby . . . I used this pattern: Down Under Diaper Cover Pattern. It is so simple and was my favorite cover for my youngest son . . . more about that in this post. As well as two hats . . . of extremely...
Add to my recipe book