Very Good Recipes of Seed from Wasabi Honey Bee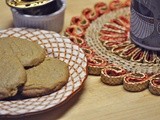 Sunflower Seed Butter Cookies
By Wasabi Honey Bee
11/20/13 01:53
Today's been dark and rainy, definitely cookie baking weather. Since I can't eat peanut butter I am always trying other butter cookies. These came out particularly nicely; chewy, flavorful, a touch too sweet, but hey, they are cookies. Sunflower Seed Butter...
Add to my recipe book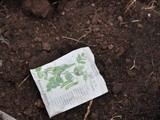 Seeds and a School Day
By Wasabi Honey Bee
01/28/13 23:31
Last week rain was on its way, the weather had warmed up just enough, and seed packets in my kitchen drawer were whispering to me… I am hoping the ground will stay warm enough for peas... Children are masters of poking seeds in the ground… And there is...
Add to my recipe book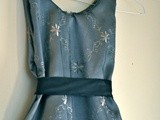 Christmas . . . And yes, poppy seed cake with brandy sauce
By Wasabi Honey Bee
12/27/11 08:07
Well the whirlwind of Christmas just is sputtering to a close . . . I realized I think I might enjoy the lead up to Christmas more than the actual day, or days, themselves. Here a a few pictures of what happened over on this end of the world. I didn't record...
Add to my recipe book