Very Good Recipes of Sweets from Wasabi Honey Bee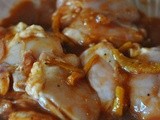 Sweet foods from yesterday
By Wasabi Honey Bee
07/06/12 07:01
Well as it was the 4th of July, and we did have a barbecue… All by our selves that is, but the food was so good!! I marinated chicken thighs in barbecue sauce and marmalade. I highly recommend it... I also happened to tasted one of the BEST things I have...
Add to my recipe book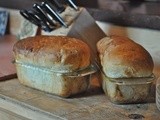 Sweet tid bits in the kitchen
By Wasabi Honey Bee
06/20/12 06:37
I've been loving making, and of course eating, cinnamon bread... Was hired by my lovely friend to make a delicious citrus cake... And I probably ate most of this chocolate cheese cake just by myself... Hope you all are well ~ Marica Copyright Marica Thompson...
Add to my recipe book