Very Good Recipes of Lemonade from Frieda Loves Bread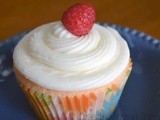 The Raspberry Lemonade Cupcake Experiment
By Frieda Loves Bread
06/07/12 14:00
A friend of mine raved bout a local bakery's raspberry lemonade cupcakes. She described the cupcake as a pink cake, with no seeds, topped with a tart lemon frosting. This sounds like the perfect summer cupcake! You can't go wrong with raspberry and lemons......
Add to my recipe book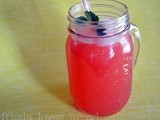 Bottled Strawberry Lemonade Concentrate
By Frieda Loves Bread
05/18/12 14:00
This... is summer in a bottle. Imagine grabbing a bottle of this glorious ruby red liquid off your shelf and adding ice cold water. Yes, you heard right ... from the shelf! It tastes amazingly good! This is a simple beginner canning project that anyone...
Add to my recipe book