Very Good Recipes of Chili from give them something better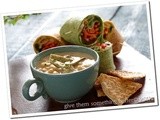 Hearty, Creamy White Chili…mmm
By give them something better
11/03/11 22:19
Have you ever tried it? All my life I ate red chili and loved it. But…ooooh white chili now that is something to write home about! White chili is very similar to other chili except instead of red or kidney beans you use great northern and instead of red...
Add to my recipe book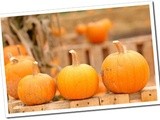 Getting Pumpkin out of the Pie…Fall Harvest Chili
By give them something better
10/21/11 21:00
It is time again for the Recipe ReDux Challenge. This month's challenge was simple…take everybody's favorite fall treat, pumpkin and get it off the dessert table. You may be surprised to learn that pumpkin doesn't really taste like pumpkin unless you add...
Add to my recipe book