Very Good Recipes of Muffin from give them something better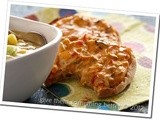 My Blogaversary and Melty Muffin Recipe
By give them something better
02/02/12 22:08
I never would have guessed it! I started blogging exactly one year ago today because everyone told me I should. Now I have been blogging for a whole year and have made lots of new friends. To celebrate I am working on some exciting new updates for the blog...
Add to my recipe book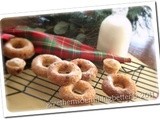 Cranberry Orange Muffins…or is it a Doughnut
By give them something better
12/12/11 16:59
Kids love doughnuts! But I don't usually recommend doughnuts for breakfast. I mean, really? The average Krispy Kreme doughnut has more than 200 calories. Over half of those calories are from fat, and they also have twice as much sugar as the Chips Ahoy...
Add to my recipe book