Very Good Recipes of Cake from Gourmet Food Garden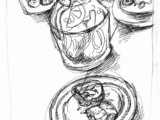 Honey Cake Stepping Stone Book Review
By Gourmet Food Garden
11/19/12 20:49
Joanne Renaud is a graduate in illustration from Art Center College of Design in Pasadena, California. Before moving to Southern California, she studied graphic design at Central Washington University and art at the University of Ulster in Belfast, Northern...
Add to my recipe book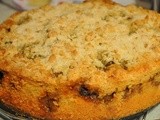 Mincemeat Cake Recipe
By Gourmet Food Garden
01/01/12 21:27
In the Beginning Was the Recipe… I was looking for my mother's recipe for Mincemeat Cake. It was not in the yellow binder where I keep the family recipes copied out by my sister in her meticulous art school handwriting and decorated with whimsical drawings....
Add to my recipe book