Very Good Recipes of Chocolate from Healthy Gourmet Food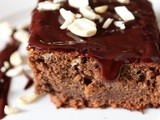 Triple Chocolate Brownies
By Healthy Gourmet Food
12/16/11 00:29
I hope every one is having a good time in this holiday season. I just saw Nigella Lawson prepare these delicious brownies on TV and I had to give it a go J . These are the best brownies ever, perfectly 'squishy' in the middle and its effortless to make...
Add to my recipe book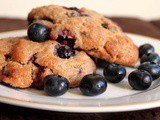 Blueberry Chocolate Scones
By Healthy Gourmet Food
06/04/11 00:51
Blueberry Scones are lovely breakfast treat when you eat warm from the oven, served with jam or whipped cream. The perfect blueberry Scone has a crisp exterior with an interior that is light and fluffy with a rich buttery flavor. Blueberries are the perfect...
Add to my recipe book