Very Good Recipes of White from I Love. I Cook. I Bake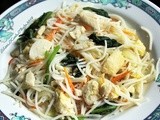 Sabah Fried White Mee Hoon
By I Love. I Cook. I Bake
05/20/13 16:20
Very similar with Tuaran Mee I cooked the other day. As delicious, too This time I used chicken meat and fish cake slices Recipe is from Mary from A Pepper's Love What you need: 150g seafood (I used chicken breast, diced and marinate with salt and pepper)...
Add to my recipe book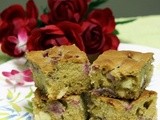 Fresh Strawberry Cake With White Chocolate Chips
By I Love. I Cook. I Bake
03/27/12 04:19
Just like the title of the book where this recipe comes from - Cake Keeper, this cake is really a keeper! Soft and fluffy - I really mean it, it's really really soft and fluffy, my kind of cake I couldn't stop at 1 slice each time I ate this cake, not so...
Add to my recipe book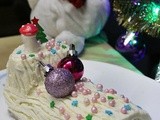 White Xmas Log Cake
By I Love. I Cook. I Bake
12/25/11 18:29
This might not be the first swissroll I made but it's definitely the first log cake I did :) Inside is a chocolate swiss roll with chocolate ganache filling Whipping cream were used to frost the whole cake, scratched here and there using chopstick to make...
Add to my recipe book