Very Good Recipes of Fish from Irish Food Guide Blog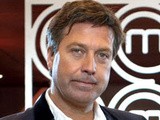 Amateur Cookery Competition to find Irelands Best Fish Dish
By Irish Food Guide Blog
06/29/13 17:59
To celebrate its brand new All You Can Eat Everything offer on Bill Pay Three Mobile is running a Cookery Competition to find Ireland's Best Home Cook Fish Dish! Irish Home Cooks and Amateur chefs and are being challenged to battle it out in the kitchen...
Add to my recipe book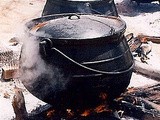 An Old Recipe for Fish Chowder
By Irish Food Guide Blog
12/05/11 21:00
A Chowder is a satisfying thick fish soup that is said to have taken it's name from the large, French, three-legged iron cooking pot known as a "chaudiere". The term is generally applied, here in Ireland, to the classical thick & crea my dish, but the actual...
Add to my recipe book