Very Good Recipes of Soda bread from Irish Food Guide Blog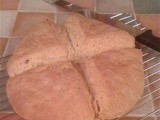 A Simple Irish Soda Bread for St Patrick's Day
By Irish Food Guide Blog
03/04/12 21:31
At this time of year, in the run up to St Patrick's Day, you may well see a host of different recipes for Soda Bread popping up in magazines and all over the internet. Many of these are good wholesome and simple recipes that have been handed down for a...
Add to my recipe book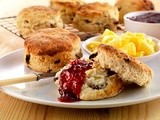 Soda Bread: Is that a "Scawn" or a "Scone"
By Irish Food Guide Blog
09/30/11 19:16
One of the most constantly debated bread terms in kitchens around Ireland has to be about "Scawns" and "Scones". My granny always said that although they were spelt the same, a 'scawn' of bread was the big one that you sliced with your tea and that the...
Add to my recipe book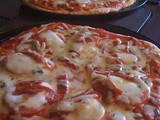 A Very Fast Soda Bread Pizza
By Irish Food Guide Blog
07/26/11 01:48
Summer time, gardens, children, friends, barbeques & Pizza are some the main ingredients for a great day with the family! Pizza is so easy to make but some people are put off by the thought of getting the yeast, proving the dough and all that - so here...
Add to my recipe book