Very Good Recipes of Cheese from Irish Food Guide Blog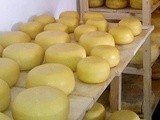 Free Farmhouse Cheese events for October Month of Cheese 2014
By Irish Food Guide Blog
10/07/14 14:07
This October, for the second year in succession, Bord Bia and the Discover Farmhouse Cheese campaign, will host up to 200 free farmhouse cheese events across the country for October Month of Cheese. It's a great chance to learn about Irish Cheese, try new...
Add to my recipe book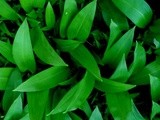 Oven Baked Creamy Wild Garlic & Cheese Potatoes
By Irish Food Guide Blog
03/23/13 00:04
This is a twist on one of those great potato dishes that tastes magic, is easy to cook and you keep forgetting to make until something else reminds you and then you want it! The delicate white flowers aren't out on the Wild Garlic in Donegal yet I was down...
Add to my recipe book