Very Good Recipes of Sauce from Irish Food Guide Blog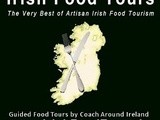 Win an IPad Mini with Knorr Create More Sauces
By Irish Food Guide Blog
04/26/13 13:53
Challenge Knorr's Chef "Versatile Steve" and be in for a chance to WIN an IPad Mini! The Challenge Steve competition was set up to celebrate the launch of Knorr's two new 'Ridiculously Versatile' sauces as part of its popular Knorr Create More Concentrated...
Add to my recipe book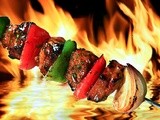 Bbq Sauce & Basting Sauce
By Irish Food Guide Blog
05/29/12 15:20
With this wonderful weather upon us and the whole of Ireland pulling out their BBQs to take advantage of the sunny afternoons, I thought that I'd give you a tip that will help turn your Barbecue into something really special! The first thing to note is...
Add to my recipe book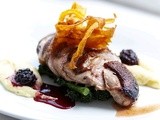 Duck Breasts, Parsnip purée & a Cranberry wine sauce
By Irish Food Guide Blog
11/07/11 11:16
Duck is one of the most popular meats in many restaurants today. It is a tasty alternative to chicken and at this time of year it is an introductory step (for conservative eaters) to all the wonderful game meats that are now coming into season. The secret...
Add to my recipe book