Very Good Recipes of Jamaican Jerk Chicken
There are 3 Jamaican Jerk Chicken recipes on Very Good Recipes.
Do you like jamaican jerk chicken recipes?

Click on the title of a recipe or the photo of a dish to read the full recipe on its author's blog.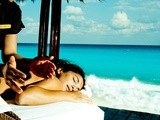 Jamaican Jerk Chicken
By Amelia's De-ssert
06/08/13 21:20
The term "Jerk" comes from the term "Jerky," which comes from the Spanish "Charqui" (char-key), which is meat cooked over a slow wood fire. Today "Jerk" doesn't refer to the cooking method, but the fiery spice mix rubbed on the meat before it's grilled....
Add to my recipe book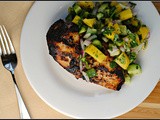 Jamaican Jerk Chicken with Mango Salsa
By Prevention RD
04/21/13 12:17
You guys, I'm playing at the biggest ice rink in the WORLD this weekend. In Minneapolis, playing hockey. To summarize, I have 1) always wanted to come to Minnesota and 2) always wanted to play hockey in Minnesota. We're playing in this great breast cancer...
Add to my recipe book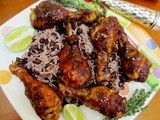 Jamaican Jerk Chicken Legs
By food and thrift
08/10/12 18:49
TGIF-where has the week gone by?...pretty soon, the kids will be going back to school at the end of this month, and the end of summer vacation for most people, as well! Living in South Florida most of my life, and my children, 'native Floridians'...grandchildren...
Add to my recipe book