Very Good Recipes of Halloween from Jasey's Crazy Daisy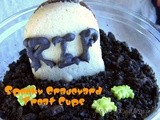 Halloween Treats: Spooky Graveyard Cups
By Jasey's Crazy Daisy
Subscribe
10/17/13 18:51
Halloween has always been one of my oldest son's favorite holidays. I think that's because it is filled with creepy crawly boy stuff rather than mushy girly stuff. It doesn't hurt that he's an October baby either. Last year both of my boys had treat duty...
Add to my recipe book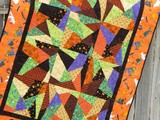 Halloween Crazy Quilt
By Jasey's Crazy Daisy
Subscribe
10/15/12 22:32
I'm breaking away from recipes today to share one of my quilts with you today. Fall is the perfect season to break out the quilts. My son's Birthday is in October. He loves October and everything that goes with it - including Halloween. He's the inspiration...
Add to my recipe book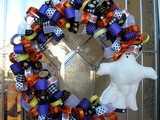 Halloween Ghost Ribbon Wreath
By Jasey's Crazy Daisy
Subscribe
09/26/11 18:17
It's starting to get a little spooky around here. Fun spooky, don't you think?! Interested in a making a ribbon wreath yourself? Click here for a tutorial. Enter your email address: Delivered by FeedBurner
Add to my recipe book