Very Good Recipes of Honey from Lemon Love Notes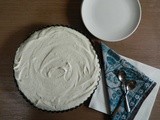 Labneh Cheesecake with Honey & Lime Leaves Matcha
By Lemon Love Notes
Subscribe
03/08/12 14:25
I have been meaning to put together a cheesecake since...last year when I made and blogged about Cheesecake a mi manera, if you remember. In the meantime, after discovering that I can actually make labneh at home, I have been dreaming of a labneh cheesecake....
Add to my recipe book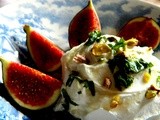 Perfect Breakfast (part two): Sweet Labneh with Rose Water, Honey, Figs & Pistachios
By Lemon Love Notes
Subscribe
09/17/11 09:39
It's hard to define perfection (as nobody is perfect) but some things can come as close to perfection as we know it. In the fascinating world of culinary delights many things can be just perfect. My Savoury Labneh with Mint and Olive Oil was another example...
Add to my recipe book