Very Good Recipes of Carrot from My Culinary Adventures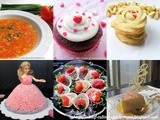 My blog turns 1 today : Celebrating with Carrot Cake
By My Culinary Adventures
06/26/12 07:40
As cliched as it sounds but time does fly by. Just a few days ago I remarked to a friend that it seems just like yesterday when she was pregnant and now mashallah her baby looks so grown up. She said that her baby is almost seven months old now and people...
Add to my recipe book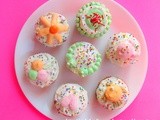 Kiddie Carrot Cupcakes with Cream Cheese Frosting
By My Culinary Adventures
12/02/11 16:57
My husband was out of town and my daughters were getting bored at home over the weekend. I was not in a mood to take them out, so I came up with the idea of baking and decorating fun cupcakes together. They really enjoyed making these cupcakes along with...
Add to my recipe book