Very Good Recipes of Carrot from Nelly's Cupcakes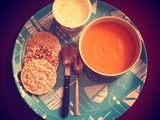 Winter Warmer: Spicy Carrot Soup
By Nelly's Cupcakes
11/28/13 08:00
Well it is officially winter, I don't know about you but Jack Frost has definitely been nipping at my nose. The temperature may be dropping but my appetite seems to be increasing at a remarkable rate, all thoughts of eating healthily and losing weight have...
Add to my recipe book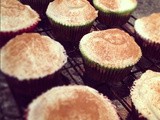 Carrot Cake Cupcakes
By Nelly's Cupcakes
01/11/13 09:00
I may be on a healthy eating plan, but my love of baking has not dwindled. Almost on a daily basis I get requests from the boyfriend to make cakes for his co-workers. Since they got me a lovely bottle of wine as a "thank you for all the cake" at Christmas,...
Add to my recipe book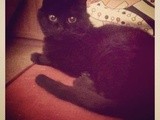 Carrot Cupcakes with Cream Cheese Frosting
By Nelly's Cupcakes
06/01/12 09:00
If you'd asked me about the Queen's Diamond Jubilee in April I would of enthused about all the wonderful baking I had planned and events I'd like to attend/organise, I would of gone on alarmingly about all the union jack themed bakes and regal inspired...
Add to my recipe book