Very Good Recipes of Cookie from Nelly's Cupcakes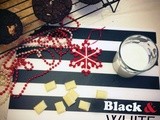 Black & White Coconut Cookies
By Nelly's Cupcakes
11/29/13 08:00
I feel like I should preface this blog post with the fact that I have managed to munch my way through 4 (that's right, 4!!!) of these magically moreish cookies in the past 23 minutes. Seriously, if I hadn't made them myself I would of sworn they contained...
Add to my recipe book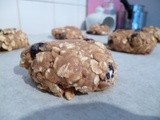 Baked by me - Oatmeal and Raisin Cookies
By Nelly's Cupcakes
05/31/12 09:00
It's been a tough couple of weeks for me, so I have been spending a lot of time in my kitchen. I have about 12 blog posts waiting to be written, that is how much time I have spent baking recently! What can I say? It's therapeutic! Thankfully for my waistline...
Add to my recipe book