Very Good Recipes of Black from Nelly's Cupcakes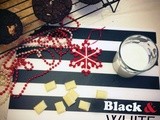 Black & White Coconut Cookies
By Nelly's Cupcakes
Subscribe
11/29/13 08:00
I feel like I should preface this blog post with the fact that I have managed to munch my way through 4 (that's right, 4!!!) of these magically moreish cookies in the past 23 minutes. Seriously, if I hadn't made them myself I would of sworn they contained...
Add to my recipe book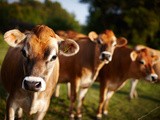 Jersey Black Butter
By Nelly's Cupcakes
Subscribe
06/15/12 09:00
I am approaching a pretty stressful time at work right now, I work for a university so June is particularly manic with all the exams and deadlines. I thought it was stressful for students but seeing the opposite side of it has definitely been an eye opener!...
Add to my recipe book