Very Good Recipes of Hops from Our Cherished World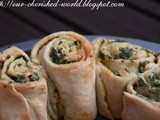 Garlic-Coriander Pull Apart Rolls for Blog Hop
By Our Cherished World
Subscribe
06/13/12 19:49
Well... I have to admit. I almost missed this Blog Hop due to various reasons. I really liked Renuka's blog - with whom I am paired for this month. I just didn't have the time to do anything. Then yesterday (Tuesday), I got back from work and decided to...
Add to my recipe book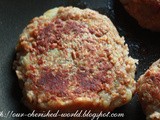 Soya Kheema Burgers for Blog Hop
By Our Cherished World
Subscribe
03/14/12 09:47
I had a packet of Dry Soya Kheema in my cupboard from quiet a long time. I wasn't sure how to use Soya Kheema. I was searching for a Soya Kheema cutlet recipe to use it up. Al l the recipes I found used Soya When Radhika paired me with Vaishali for this...
Add to my recipe book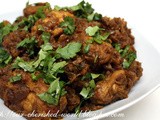 Chicken Pepper Curry for Blog Hop Wednesdays
By Our Cherished World
Subscribe
01/11/12 07:49
For my first Blog Hop Wednesday, i was paired with Vidya of Kurry Leaves. Her blog was a difficult one - so many yummy recipes with yummier photos. After much deliberation, I chose her Chicken Pepper Fry. It was as good as her photos. The best bit was,...
Add to my recipe book