Very Good Recipes of Cheesecake from Princess Misia Recipes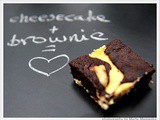 Cheesecake-brownie
By Princess Misia Recipes
07/31/11 15:30
I'm sure you know a feeling when you want to have something sweet but you can't really decide between two things. In one of such moments, when deciding whether to bake cheesecake or brownie, I came up with what turned out to be one of the best things ever:...
Add to my recipe book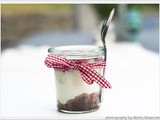 Speculoos Cheesecake In a Jar
By Princess Misia Recipes
05/31/11 22:56
With summer around the corner and the beautiful weather we're having lately, the only thing that's in my head is PICNIC! Cakes are a must but they are not always easy to carry,that's why those adorable (and delicious!) cheesecake jars will make a perfect...
Add to my recipe book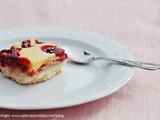 Raspberry Cheesecake Bars
By Princess Misia Recipes
05/09/11 23:09
Last week was my birthday (yay for birthdays!) and on my birthday, I always bring cake to the office. Trust me, there is a lot of pressure on me haha since most of the people remember my birthday just because of my cake and keep reminding me about it too...
Add to my recipe book