Very Good Recipes of Cherry from Princess Misia Recipes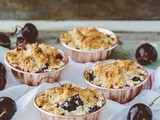 Mini Spelt Cherry Crumbles
By Princess Misia Recipes
07/12/13 20:53
Cherries bring back so many wonderful memories of my childhood. Cherries meant school was over and summer holiday started, they meant hanging out in my dad's garden doing nothing but lying in the sun, grilling and creating little rainbows with the garden...
Add to my recipe book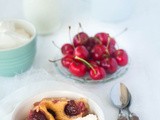 Cherry Cobbler
By Princess Misia Recipes
06/06/12 20:58
Yaaay! It's cherry time again! And with that come cherry smoothies, cherry cakes, cherry ice creams and my all time favorite – cherry cobbler! It's extremely easy to make and great as breakfast, dessert, afternoon snack or picnic bite! Ingredients: 400g...
Add to my recipe book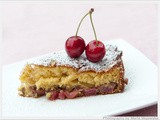 With a Cherry on Top
By Princess Misia Recipes
06/27/11 21:57
The time has come! Cherries are falling off the trees and being juicy and sweet as they are, they can be a dessert all by themselves. I pick cherries every year and I as much as I love to eat them straight off the tree, I always leave some aside for one...
Add to my recipe book