Very Good Recipes of Candy from So Very Domestic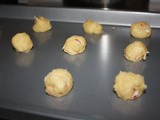 Candy Cane Cookies
By So Very Domestic
12/10/12 16:19
This is yet another of those recipes that I hesitate to call a recipe. All you're really doing here is adding crushed candy canes to your already winning sugar cookie recipe and even better – these lazy little treats require no chilling / rolling / chilling...
Add to my recipe book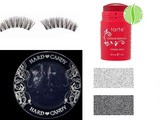 Hard Candy / Urban Decay Grey Eyes
By So Very Domestic
03/31/12 15:15
I'm a real sucker for black eyeshadow and pink lips and this video only made it worse. Any combo of blacks and greys on the eyes with any kind of light to almost berry lips is a winner for me. So smitten with how cute this is! This is a look I wear far...
Add to my recipe book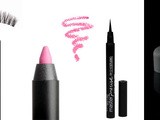 Hard Candy Black Shadow
By So Very Domestic
03/17/12 14:23
Being a teenager in the 90s meant that I was hopelessly obsessed with Hard Candy. Hopelessly. It wasn't widely available in Canada, so we had to either hunt for it, or wait for friends and family to come back from American shopping adventures. Seventeen...
Add to my recipe book