Very Good Recipes of Pops from So Very Domestic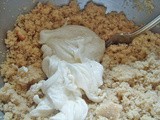 Easter Bunny Cake Pops
By So Very Domestic
03/11/13 12:20
I. Love. Easter. I know, I know. I love Valentine's Day and Halloween and Christmas too. So what? I love to bake for my littles and their buddies and craft like a kid and any excuse for a party of small people makes me incredibly happy. My goal this year...
Add to my recipe book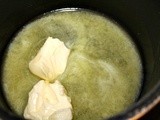 Brownie Pops on a Menu Monday
By So Very Domestic
04/23/12 15:31
Today I'm linking up with Organizing Junkie, Life as a Lofthouse, KDBuggie Boutique Moving over 2200 miles and not bringing everything with us put a few kinks in our kitchen at first. Hello no fridge for a few days and only a small fraction of my kitchen...
Add to my recipe book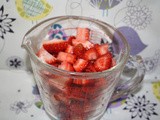 Homemade Ice Pops
By So Very Domestic
03/04/12 18:19
Today I'm participating in Social Sunday at The Bewitchin' Kitchen, Sharing Time Sunday at Raising Memories, and Social Sunday at Quick Tattletails. As I write this there is about a foot of snow in my backyard and maybe 3 feet or so in the drifts on the...
Add to my recipe book