Very Good Recipes of Donuts from So Very Domestic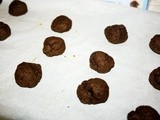 25 Sleeps and Halloweeny Donut Holes
By So Very Domestic
10/06/13 19:39
What to make when you're meeting up with some mommy friends mid-morning and your littles are busy doing cursive and Lit? You whip up some donut holes, of course! The prep time was maybe 10 minutes and total baking time was 15. I pointed a fan at the kitchen...
Add to my recipe book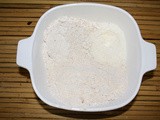 Raw Vegan Cinnamon Donut Holes
By So Very Domestic
03/16/12 20:36
Another vegan win! Sweet enough to quiet the sweet tooth, not so sweet that it's overwhelming (and it wont make you crave sweets for days after like other indulgences). They are very good. I made these for my Dad when he came up for a visit to the woods...
Add to my recipe book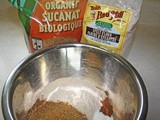 Vegan Donuts
By So Very Domestic
03/09/12 23:16
Last year I fell head over heels for vegan food blogs, and one of my hands down faves is The Domestic Vegan, and though she hasn't posted anything new since September, it's a kick ass blog and is FULL of great recipes! Plus, I have at more than one point,...
Add to my recipe book