Very Good Recipes of Pie from So Very Domestic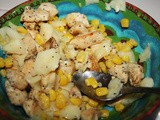 Mini Chicken Pot Pies
By So Very Domestic
11/13/12 12:39
Chicken Pot Pie is one of those meals that pretty much all of us are happy with, though Wee One #2 still picks out the corn. What's with that? Corn is the hardly-even-a-vegetable vegetable that kids actually eat! Anyhoo, so she 'hates corn' but otherwise...
Add to my recipe book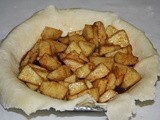 Pies in Cakes
By So Very Domestic
03/15/12 02:54
I don't know if this even qualifies as a recipe, and if I posted step by step pictures of all of it, it'd be a seriously epic post. You may have heard about a bakery in Philadelphia that baked up a two layer cake with two pies in it. Then of course other...
Add to my recipe book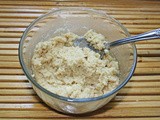 Raw Vegan Strawberry Pie
By So Very Domestic
03/12/12 20:12
One of the best intros to a vegan diet, or even just helping people to be less put off by vegan food in general, is with vegan desserts. Strawberries are always amazing, whether you think bacon is a good idea or not. Amirite?! I made this for dessert one...
Add to my recipe book