Very Good Recipes of South Africa
There are 3 South Africa recipes on Very Good Recipes.
Do you like south africa recipes?

Click on the title of a recipe or the photo of a dish to read the full recipe on its author's blog.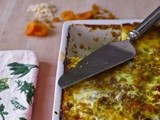 South Africa: Bobotie
By 196 Flavors
05/11/14 08:38
South Africa, as you can imagine, is a multiethnic country. Here is a country that recognizes no less than 11 official languages! 2 of these languages are of European origin: English and Afrikaans, which is a variant of Dutch. 80% of the population have...
Add to my recipe book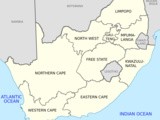 Introducing South Africa
By Around the World Vegan
11/06/12 07:36
About – where is it? Well the name says it all really. South Africa is in the south of Africa, at the southern-most tip. It is between the Indian Ocean and the Atlantic Ocean. South Africa surrounds Lesotho, and also … Continue reading →
Add to my recipe book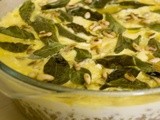 Bobotie (stop-over in South Africa)
By Half a century of recipes
12/25/11 20:01
I ate aBOBOTIE, a well known South-African dish for the first time at Pilgrim's Restin the Eastern Transvaal . A littlevillage whose name was given by the gold seekers on their route to discovery, aroute often crossed by disappointed dreams. Once goldfounded,...
Add to my recipe book