Very Good Recipes of Bacons from Southern Shelle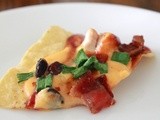 Bacon Barbecue Chicken Nachos
By Southern Shelle
01/08/13 22:49
I LOVE my new camera. Love, love, love it. I am sad that all of the pictures on my blog weren't taken using this camera because everything looks oh so pretty! I am sort of tempted to update all of the pictures, over time of course. I can't even say that...
Add to my recipe book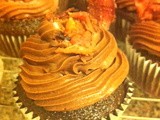 B-b-b Bro Cakes. Beer, Bourbon and Bacon Cupcakes
By Southern Shelle
07/09/12 16:06
Beer. Bourbon and Bacon. On a cupcake. Literally the perfect combination for a birthday celebration for the guy who loves all things bacon. If you don't know Brian (and some of you might not) he's a good friend that I met at Clemson when I was a groupie...
Add to my recipe book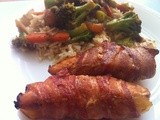 Bacon Wrapped Teriyaki Chicken & Pineapple
By Southern Shelle
06/18/12 02:49
I found this recipe a while back on Pinterest. I am finally going back through the pins on my YUM board and trying them out at home. The original recipe was designed to make fantastic honey mustard glazed bacon wrapped chicken bites. After reading the recipe...
Add to my recipe book