Very Good Recipes of Butter from Southern Shelle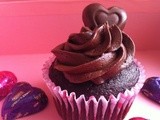 Decadent Chocolate Peanut Butter Cupcakes
By Southern Shelle
02/07/12 15:43
Nothing says loving like something from the oven! My husband is truly a chocoholic. I can probably name less then a handful of times when a dessert he requested did not involve chocolate. His philosophy is simple: the more chocolate the better. For Valentine's...
Add to my recipe book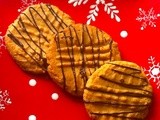 12 Days of Christmas Cookies: Day 8 Peanut Butter Cookies
By Southern Shelle
12/14/11 18:46
Ingredients: 1 cup butter 1 cup peanut butter (I used Natural Jiff, more on this later) 1 cup granulated sugar 1 cup light brown sugar 2 eggs 2 tsp. vanilla 2 1/2 cup all purpose flour 1 tsp. baking powder 1 tsp. baking soda 1/2 tsp. salt 2 squares semi-sweet...
Add to my recipe book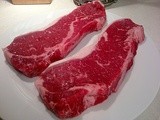 G-g-g-g-Guest Blogger Brian: Colicchio's Thyme-Butter Steak
By Southern Shelle
12/13/11 18:29
Some music to get you in the mood: Immigrant Song - The Girl With The Dragon Tattoo Soundtrack You're about to make some steak. Exhibit A: Some Steak This steak is easy to make. It takes just one pan. It is, even more importantly, super delicious while...
Add to my recipe book