Very Good Recipes of Coconut from Spices and aroma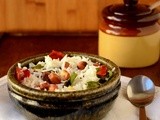 Thengai Sadam (Coconut rice) -South Indian gluten free rice dish
By Spices and aroma
10/26/12 01:35
Gluten free diet is getting popular these days. I have many friends and bloggers who are making a switch to gluten free eating habits. Some might wonder what's this diet about. For those of you who are unsure about gluten free cooking, this post is dedicated...
Add to my recipe book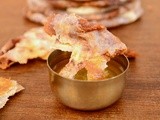 Will coconut palm sugar be a healthy sugar substitute? - My answers with sweet potato boli recipe
By Spices and aroma
03/27/12 09:39
When I was diagnosed with gestational diabetes, my dietician recommended the usage of artificial sweeteners like Splenda in place of regular sugar. During diabetes, the patient is denied from foods that can spike up their blood sugar level to extreme highs....
Add to my recipe book