Very Good Recipes of Roasted from Spices and aroma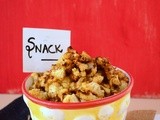 South beach diet phase 1 snacks : Roasted cauliflower popcorns
By Spices and aroma
05/31/12 07:58
Every time my mother would come up with an advise, as a kid I used to make faces, imitate her, close my ears or do something that would annoy anyone on earth. She followed the same old techniques which every mom in India did. Their level of patience was...
Add to my recipe book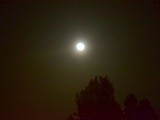 Vegetarian menu for Chitra Pournami: Roasted butternut squash curry with saffron rice
By Spices and aroma
05/10/12 05:17
Beautiful moon captured at Santana Row on May 5th 2012 @ 10.00 PM Religion, superstitions and faith goes hand in hand. Education and personal experiences teach every human to have a cognitive approach towards these philosophies. I still remember my dad's...
Add to my recipe book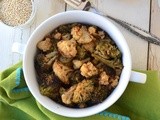 Roasted cauliflower and broccoli with quinoa spice powder
By Spices and aroma
03/21/12 20:02
A few months ago, I set out to make few changes in my lifestyle. One beautiful morning of April last year, I started with a new regime. I had couple of good reasons to point out to my friends and family if they bombard me with questions. There are quite...
Add to my recipe book