Very Good Recipes of Potatoes from Suburbhomestead's Blog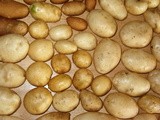 Hamburger Gravy over Mashed Potatoes – Frugal
By Suburbhomestead's Blog
Subscribe
07/11/14 04:49
2 Pounds of Ground Turkey 1 Medium Onion chopped 1/4 cup butter 1/2 cup flour 1 tsp salt 1/4 tsp pepper 1 quart milk 5 pounds potatoes Brown your Ground Turkey and onion in large skillet till cooked. Drain off any fat and put into bowl to hold. In large...
Add to my recipe book
First Potatoes
By Suburbhomestead's Blog
Subscribe
06/17/12 00:59
0.000000 0.000000 Rate this: Share this:Email Print Digg Facebook Reddit StumbleUpon Twitter LinkedIn Pinterest Tumblr Like this:Like Be the first to like this. About suburbhomestead A 30 something grown-up Eagle Scout on a mission to change the world by...
Add to my recipe book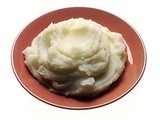 Perfect mashed potatoes
By Suburbhomestead's Blog
Subscribe
11/14/11 06:51
In my family, mashed potatoes were one of the first things I learned to cook. Mashed potatoes seem to appeal to almost everyone. But here's the tricky thing. Ask twelve people how they like to prepare their mashed potatoes, and … Continue reading →
Add to my recipe book