Very Good Recipes of Sugar from Suburbhomestead's Blog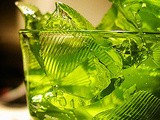 Sugar free jello Mix
By Suburbhomestead's Blog
06/15/12 13:59
Photo of green gelatin (Photo credit: Wikipedia) 2 packets of Knox gelatin 1 packet of your favorite flavor Kool-Aid 2 cups of water 10 Splenda packets Put 2 packets gelatin into a cup of cold water, let it sit for 2 minutes to soften. Add 1 cup boiling...
Add to my recipe book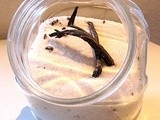 Hoosier Sugar Cream Pie
By Suburbhomestead's Blog
06/04/12 15:19
When I was training for the USArmy in Indannapolis, I had the chance to taste it. Amish baking is wholesome and frugal. This one does not have eggs. Continue reading →
Add to my recipe book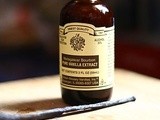 Vanilla Sugar Wafers
By Suburbhomestead's Blog
12/20/11 06:05
Image via Wikipedia 1 1/4 Cup Unbleached All Purpose Flour 1 Teaspoon Fresh Homemade Baking Powder 1/4 Teaspoon Sea Salt 1/2 Cup Unsalted Butter, room temperature 1/3 Cup Vanilla Sugar 1 Large Organic Egg, room temperature 1 Tablespoon Homemade Vanilla...
Add to my recipe book